Stairlifts offer a development-free method for getting to numerous floors of your home and keeping up with your independence. Although step lifts are ordinarily dependable gadgets, even lifts with the most significant levels of execution will at times require fixes. The most solid method for guaranteeing your step lift stays functional is getting a stairlift service. Employing a professional for stairlift service will help you get secured and sustain the durability of the stair lift.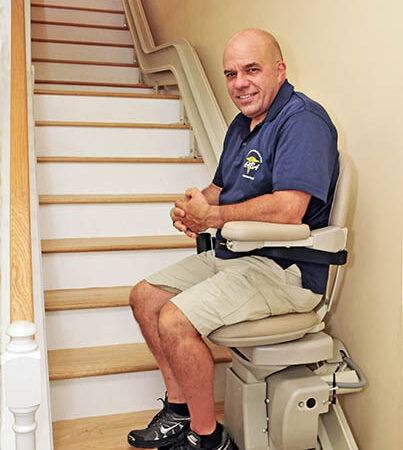 Let us look at the importance of getting stairlift service by professionals:
Prevents Injuries: The risk of falling is reduced when a motorized stair lift is added to move from floor to floor. Preventing injuries necessitates regular maintenance on stair lifts. Stair lifts' functionality and safety are ensured by hiring skilled contractors to regularly tighten loose parts and inspect electrical wiring and circuit boards.
Ensures a Safe and Comfortable Ride: A well-maintained stair lift must provide the user with a safe and comfortable ride. Unusual sounds and wobbly stair lifts necessitate immediate inspection by a skilled contractor. Wheelchair clients can encounter a smooth ride with a very much oiled step lift.
Recommends Needed Maintenance: Stair lifts may occasionally necessitate less obvious internal maintenance in order to perform better. In order to ensure your safety and convenience to the fullest, professional contractors may locate the necessary adjustments and repairs.
With AABA Family Medical, not exclusively will you get a great wheelchair lift, yet you'll get uncommon help to coordinate. We offer proficient establishment, as well as wheelchair lift upkeep and fix administration. We comprehend how problematic a wheelchair lift glitch can be to your day-to-day living, and we are dependably here to offer brief support and fix it according to your choices. Contact us if you reside around Ocean City, NJ, Sea Isle City, Wildwood, Cape May, Villas, NJ, Cape May, and Courthhouse areas.