Respiratory Care, CPAP Machines, Masks and Supplies, Oxygen Concentrators and more
in Villas, Cape May, Ocean City, NJ Cape May Court House, Wildwood, Sea Isle City, and surrounding areas
Respiratory Care
At AABA Family Medical Supply, respiratory services are one of our top priorities. Our caring and professional staff is dedicated to providing you with the best care and equipment available.
We have a licensed Respiratory Therapist on staff to provide CPAP & BIPAP machines, masks, CPAP cleaners and other accessories.
We also provide oxygen equipment and supplies. Stationary and portable oxygen concentrators and home fill systems with portable tanks. Contact us for your home respiratory care products today.
Our respiratory partners are:
OxyGo, Precision, Resmed, Phillips/Respironics, Fisher & Paykel, 3B Medical, Salter, Circadiance
Portable and Stationary Oxygen Concentrators
Oxygo Fit
Introducing the newest member of the OxyGo® family…OxyGo FIT™
-Extraordinarily Compact and Quiet
-Charge and Use Anywhere… 24/7!
-3 Pulse Dose Flow Settings
The 3 setting Intelligent Pulse dose OxyGo FIT is the
smallest and lightest unit available on the market today. OxyGo Fit is small enough and quiet enough to be worn on a patient's hip.
Weighing in at 2.8 lbs.* with up to a 5 hour battery life** the OxyGo FIT Keeps Going—Everywhere.
Your OxyGo FIT comes with:
> A durable, black protective bag
> Carry strap
> AC charger
> DC charger for your car
>FAA approved
> Easy to follow instructions!
* with standard battery
**with double battery
MSRP $2499
WE BEAT INTERNET PRICES!
Call today for details.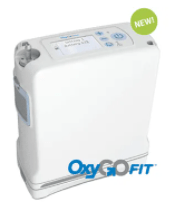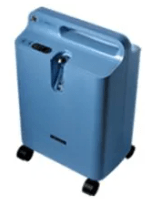 Everflo by Respironics
Everflo is one of the lightest and quietest oxygen concentrators on today's market. At just 31 pounds (14 kg), this lightweight, 5 LPM, compact oxygen machine is an economical and power-efficient choice for in-home oxygen.
With attractive, contemporary styling, a primary feature of this home concentrator is its near-silent operation. Everflo appeals to the most sound-sensitive patients and their significant others who value their quiet time at home.
This 5 LPM, continuous flow, compact oxygen concentrator is even lightweight enough to bring along for travel.
Oxygen patients enjoy the quiet, lightweight, and power-efficient features of this economical oxygen concentrator.
The Everflo unit is easy to use, easy to clean, and virtually maintenance-free. All units are equipped with a low oxygen monitor for peace of mind. Standard 5 year limited warranty included.
EasyPulse by Precision Medical
The EasyPulse POC is one of the lightest 5L portable concentrators on the market, weighing in at 6.8 pounds.
It also comes with a car charger, wall charger, carry bag and a best on the market 5 year limited warranty*.
At setting 2, the unit has a battery life of over 3 hours and is FAA approved. It can be charged with the AC cord or the car adapter.
*excluding battery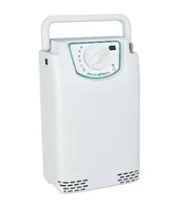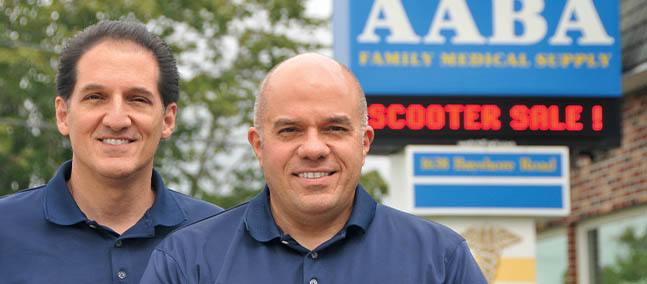 Reap the Benefits of Our Knowledge and Experience
Service maintenance contracts available
High-quality mobility and health care products
Locally and family-owned and operated
Serving our local community since 1993
Better Business Bureau accreditation
National Federation of Independent Business member
Lower Township Chamber of Commerce member
Accreditation Commission for Health Care approval
We Also Offer
CPAP Machines
and Supplies