Medical Supplies, including Ostomy Supplies, ADL's, Wound Care, Compression Items & more are available at AABA Family Medical Supply.
Local to the Villas, Cape May, Ocean City, NJ, Cape May Court House, Wildwood, Sea Isle City, & surrounding areas
Whether you are on vacation and ran out of medical supplies, or you live in the area and you need COVID19 protection supplies, ostomy supplies, compression garments, incontinence care or more, AABA Family Medical Supply is available to assist. We also have a large selection of medical supplies, ADL's, wound care, orthopedics, face shields, masks and hand sanitizer to choose from. Whatever you need, give us a call or stop into our store in Villas, NJ, we are here to help.
Orthopedic Products and Wound Care Supplies Available
Whatever orthopedic products you need, AABA Family Medical Supply can provide most of them to our clients. We will help you find the right fit for each product, from wrist splints to knee braces. We have a large selection in store so you can leave with your new orthopedic product. If you have a wound which needs care, we also have a vast supply of wound care products. Everything from tape, bandages, gauze, cleansers, creams, pads, gels and dressings. Visit our store in Villas, NJ, for your orthopedic or wound care needs. We are local to Cape May, NJ, Ocean City, NJ. Cape May Court House, NJ, Wildwood, NJ. Sea Isle City, NJ and surrounding areas.
Masks, Face Shield and Hand Sanitizer Available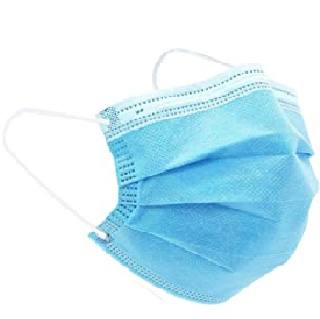 There are many factors for purchasing masks, face shields and hand sanitizer. The most prominent reason of our time is COVID-19. We have the supplies you need to keep safe and protected during this period. If you're a local business, you should keep your staff and customer's safety in mind. Whether you need just face masks and hand sanitizer or feel that the extra protection of a face shield is important, we have the products to help you.
Ostomy Supplies
When you run low on ostomy supplies, visit our store or give us a call. We offer a full line of supplies from 1 or 2-piece closed ostomy pouches, to 1 or 2-piece drainable ostomy pouches. We also have skin protection and cleansing items, such as wipes, spray and powder. If added and leakage control is needed, we also have rings, paste and barrier strips. If you are interested in odor control, we also provide drops, pills and filters. AABA Family Medical Supply offers a variety of ostomy supply products for your care and well-being. For more information on medical supplies, ostomy supplies, ADL's, wound care, compression items and more, contact us today.
Some of the supplies we offer include:
Medical Supplies for Everyone
Orthopedics
Compression Garments
Wound Care Supplies
Ostomy Supplies
Incontinence Care
Aids for Daily Living
Transfer Boards
Face Shields
Masks
Hand-Sanitizers