Stairlift, Mobility Scooter, Lift Chair, and Vertical Platform Lifts in Egg Harbor Township, New Jersey
At AABA Family Medical Supply, we are dedicated to providing comprehensive mobility solutions that enhance independence and accessibility for residents of Egg Harbor Township, NJ. With our extensive range of services and top-quality products, such as stairlift installation, chairlift repair, medical scooters, home access ramps, and more, we empower individuals to embrace all that Egg Harbor Township has to offer.
Stairlift and Chairlift Installation and Repair in Egg Harbor Township, NJ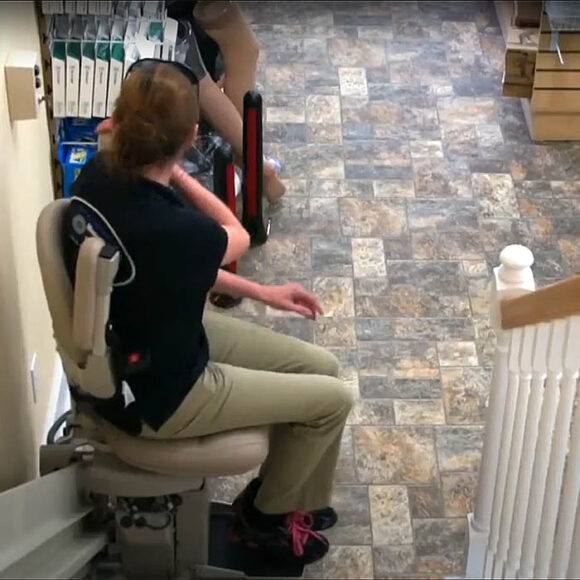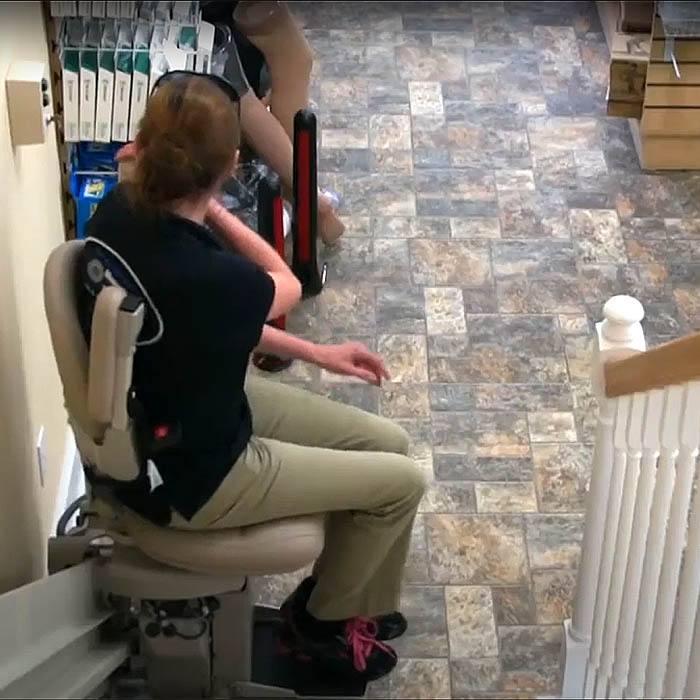 Ensuring safe and convenient access within your home is our priority at AABA Family Medical Supply. Stairlifts are an excellent, cost-effective solution for individuals with permanent or temporary physical limitations that still need to traverse stairs in their homes.
Our professional stairlift installation and repair services enable you to move between different levels of your Egg Harbor Township residence effortlessly. With our expert technicians, we assess your unique needs and recommend the ideal stairlift solution that seamlessly integrates into your home's design. Count on us for prompt and reliable repair services, ensuring your stairlift operates smoothly and provides convenient access to all areas of your home.
Home Access Ramps and Vertical Platform Lifts for Egg Harbor Township
We are committed to providing accessibility solutions that cater to diverse needs. Our durable home access ramps play a vital role in eliminating barriers, allowing individuals to navigate otherwise inaccessible areas with ease. Our ramps are designed to accommodate wheelchairs, walkers, and other mobility aids. Where space is limited, vertical platform lifts can be a perfect solution, as these still allow for access to porches, decks, or other platforms, without the large footprint of a ramp. At AABA Family Medical Supply, we believe that everyone deserves equal access to their homes, and our home access ramps help make that a reality.
Mobility Scooters and More in Egg Harbor Township, NJ
Egg Harbor Township boasts a wealth of natural landscapes, from picturesque parks to serene lakeside areas, waiting to be explored. Our premium mobility scooters offer a comfortable and reliable means of transportation, allowing you to experience Egg Harbor Township's beauty with ease. Whether you're leisurely cruising through local trails or immersing yourself in the vibrant atmosphere of the community, our medical scooters provide the freedom to navigate Egg Harbor Township's charm effortlessly. With a variety of historical landmarks, parks, and amusement attractions, Egg Harbor Township is a lovely area in Atlantic County enjoyed by residents and visitors alike.
Choose AABA Family Medical Supply as your trusted partner in Egg Harbor Township. With our unwavering commitment to providing cost-effective solutions for everyday health care challenges, we have established ourselves as a reliable and trustworthy provider since 1993. We work closely with local doctors and care facilities, accept most insurance plans (please call to confirm coverage), and offer financing options through CareCredit, ensuring our services and products are accessible to all. Experience the freedom and independence you deserve in Egg Harbor Township with AABA Family Medical Supply by your side.
Contact us today to discover our comprehensive range of services and products, and let us help you navigate Egg Harbor Township with confidence, comfort, and ease.