5 reasons to install stairlifts for disabled people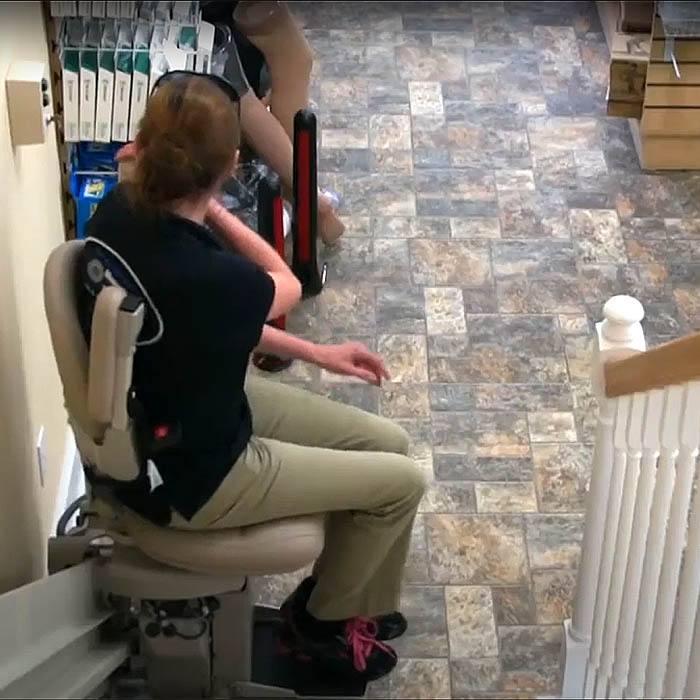 Installing stairlifts for disabled people can greatly improve their quality of life and provide numerous benefits. AABA Family Medical provides stairlift installation in and around Absecon, NJ, Cherry Hill, NJ, Marlton, NJ, Ocean View, NJ, Blackwood, NJ, Brigantine, NJ. Here are five reasons to consider installing stairlifts for individuals with mobility challenges: 
Enhanced Mobility and Independence: Stairlifts enable disabled individuals to move freely between different levels of their home without assistance. This newfound independence can boost their self-esteem and overall well-being by allowing them to perform daily activities with greater ease and privacy.

 

Improved Safety: Staircases can be hazardous for people with limited mobility or balance issues. Stairlifts provide a safe and secure means of transportation up and down stairs, reducing the risk of accidents, falls, or injuries. Safety features such as seatbelts, sensors, and automatic stop mechanisms further enhance user safety.

 

Preservation of Home Accessibility: For many individuals with disabilities, their homes may be the most comfortable and familiar environment. Installing a stairlift can help them remain in their homes for longer, avoiding the need to move to an assisted living facility or make costly home modifications. This preserves their connection to their community and loved ones.

 

Relief for Caregivers: Stairlifts can relieve the physical and emotional burden on caregivers who may otherwise be responsible for assisting individuals up and down the stairs. This allows caregivers to provide better care and support while reducing the risk of caregiver burnout.

 

Cost-Effective Alternative: In comparison to the expenses associated with home modifications or relocating to an accessible living space, stairlifts can be a cost-effective solution. They require relatively minimal installation and maintenance costs, making them an affordable option for improving accessibility within the home.

 
Overall, installing stairlifts for disabled individuals promotes independence, safety, and a higher quality of life while also offering practical benefits for both the individuals and their caregivers. It's important to consult with professionals to assess the specific needs and requirements of the disabled person to select the most suitable stairlift model for their situation. Please get in touch with us/call us without hesitation.