5 reasons to opt for pride power wheelchair
Choosing a Pride power wheelchair can be a great decision for individuals with mobility challenges. AABA Family Medical provides pride power wheelchair in and around Marlton, NJ, Turnersville, NJ, Cherry Hill, NJ, Rio Grande, NJ, Ocean View, NJ, Strathmere, NJ.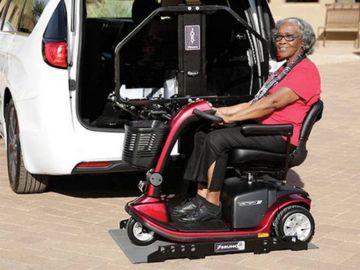 Pride Mobility is a well-known brand in the mobility industry, and their power wheelchairs offer several advantages. Here are five reasons to consider opting for a Pride power wheelchair: 
Quality and Reliability: Pride Mobility is recognized for producing high-quality and reliable mobility products. Their power wheelchairs are built to last, featuring durable components and rigorous quality control standards. Choosing a Pride power wheelchair means investing in a product known for its longevity and dependability.

 

Wide Range of Models: Pride offers a diverse range of power wheelchair models to suit various needs and preferences. Whether you require a compact and maneuverable chair for indoor use or a more robust model for outdoor adventures, you can find a Pride power wheelchair that fits your lifestyle and mobility requirements.

 

Comfort and Customization: Pride power wheelchairs are designed with user comfort in mind. They offer numerous customization options, including adjustable seating, armrests, footrests, and other features. This ensures that users can find a chair that provides optimal comfort and support for their specific needs.

 

Enhanced Mobility Features: Many Pride power wheelchairs come equipped with advanced mobility features, such as programmable controllers, suspension systems, and a range of seating options. These features can enhance your mobility experience, making it easier to navigate different terrains and adapt to changing environments.

 

Accessibility and Independence: A Pride power wheelchair can significantly improve your accessibility and independence. These chairs are designed to help individuals with mobility limitations regain freedom and autonomy by enabling them to move around with ease both indoors and outdoors. With a Pride power wheelchair, you can participate in activities, go shopping, visit friends and family, and lead a more fulfilling life.

 
Before making a decision, it's essential to assess your specific needs and consult with a healthcare professional or mobility specialist to ensure that a Pride power wheelchair is the right choice for you. Additionally, consider factors such as your budget, lifestyle, and any specific mobility requirements you may have to select the most suitable Pride power wheelchair model for your situation. Please call us without any hesitation.