Chairlift and Stairlift Service, Medical and Mobility Scooter Service in Voorhees Township, New Jersey
Has your ability to navigate your property in Voorhees Township, NJ, dwindled with age or disability? Installing a chairlift, stairlift, or home access ramps into your home can transform your life! Our team at AABA Family Medical Supply is committed to helping people like you regain and maintain their independence through all life stages.
Our stairlift services include stairlift repairs and installations. Choose from indoor and outdoor models that allow you to safely and confidently move up and down your stairs. Our chairlift repairs, installations, and deliveries come with white-glove service. That means we personalize each stairlift service to match the customer's needs.
Medical and Mobility Scooter Repair in Voorhees Township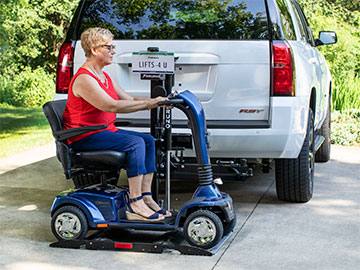 Not only do we provide speedy, reputable chairlift repairs and installations, but we also carry a large inventory of medical scooters. Our mobility scooters come with the following features:
Front baskets to accommodate your belongings
Powerful, lasting charges for reliable mobility
Compact or foldable options for improved portability
Steady, stable three and four-wheel medical scooters
Our mobility scooter service includes mobility scooter repair and delivery. If you experience issues with your scooter, call us. Our technician will diagnose and fix the problem.  Check with your insurance provider about funding your chairlift, stairlift, or scooter in Voorhees Township, NJ. We also offer rental options and provide free quotes.
Home Access Ramps in Voorhees Township, New Jersey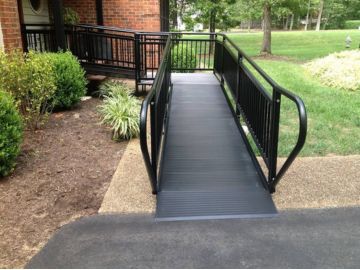 Your age or disability might make simple tasks, like getting in and out of the car, difficult. Our home access ramps are the perfect, portable solution! We can build large ramps for porch access or deliver smaller ramps for short steps. Some options feature slip-resistant mats, while others have railing for secure movement.
Our ramps accommodate various mobility devices, including:
Walkers
Wheelchairs
Scooters
Canes
Access your porch and home securely from our maintenance-free access points.
The local culture of Voorhees Township, NJ, encourages activity, exploration, and community. With playgrounds, running tracks, and outdoor gathering spaces, residents will find no shortage of things to do around town. Families can finish their day with a delicious meal from a local restaurant.
AABA Family Medical Supply enables its customers to participate in an active lifestyle at any age. Our chairlift and stairlift repairs and installations ensure you can access all parts of your home. A mobility scooter helps you keep up with friends and family when you're out and about. Contact our team today to discover more ways to prioritize your mobility.