Chairlift and Stairlift Service, and Home Access Ramps in Maple Shade, New Jersey
Don't let age or disabilities prevent you from enjoying the lifestyle you deserve! Let AABA Family Medical Supply fit your home with a chairlift or stairlift in Maple Shade, NJ. We believe in installing and servicing products that improve your quality of life and increase your access to any area of your property and beyond.
Our stairlift service includes stairlift repairs and installations. Our team provides quality, white-glove service from the time you contact us to our appointment at your home. As certified Acorn and Bruno installers, our team helps you enjoy more independence regardless of your situation.
Home Access Ramps in Maple Shade, NJ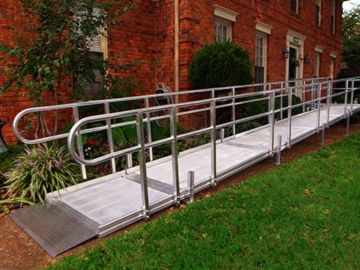 In addition to chairlift repairs and other stairlift service options, you can explore our collection of quality home access ramps. Our inventory includes:
Rental home access ramps for individuals who need temporary assistance
Portable ramps that can travel anywhere
Ramps that accommodate various mobility devices like wheelchairs, medical scooters, and walkers
Explore our extensive product line to find the best solution for your needs. With our comprehensive white-glove solutions, you no longer have to limit yourself to a few rooms. We often recommend a ramp for customers who benefit from chairlift and stairlift installation in Maple Shade, NJ.
Medical and Mobility Scooter Service in Maple Shade, New Jersey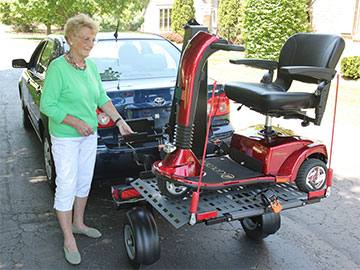 Mobility scooters are the perfect solution to help you move seamlessly across flat terrain. Whether indoors or in your yard, you can securely move around and access all areas of your property. We carry a diverse range of medical scooters with the following features:
Varying sizes for comfortable accommodation
Baskets for personal belongings
Three or four-wheel options
Powered wheelchairs for easy movement
We also provide full mobility scooter service, including mobility scooter repair and delivery. Combine these products with our chairlift repairs and installations, so nothing can stop you from enjoying your independence.
Maple Shade, NJ, is a quaint township with old-fashioned charm. Its bowling alley, rock-climbing gym, and sprawling mall invite residents to build their communities around diverse activities. The mild seasons facilitate an outdoor lifestyle.
At AABA Family Medical Supply, we ensure you feel included, too. Our chairlift and stairlift repairs and installations are just the beginning of a new lifestyle design. Explore our other highly reviewed mobility solutions to enrich your life. Shop our online catalog or contact us to learn more about our products and services.