Quality CBD products are available at AABA Family Medical Supply. Stop by and see what we have.
Local to the Villas, NJ. Cape May, NJ, Ocean City, NJ. Cape May Court House, NJ, Wildwood, NJ. Sea Isle City, NJ and surrounding areas.
We carry the full line of superior quality CBD products from Green Roads.  Formulated by a licensed compounding pharmacist with over 25 years of experience, Green Roads CBD products are made in the USA with locally grown hemp and are independently lab-tested to ensure purity and potency.  Lab results are available on each product by simply scanning the bar code on the packaging. From CBD oil, heat relief CBD roll-on, to CBD Relax Bears and CBD soft gels, capsules and oils, we carry the full line of Green Roads superior quality CBD products. Residents in Villas, Ocean City, Cape May Court House, Wildwood, NJ and the surrounding areas, can visit AABA Family Medical Supply for quality CBD products.
We Supply Green Roads CBD Products for All Needs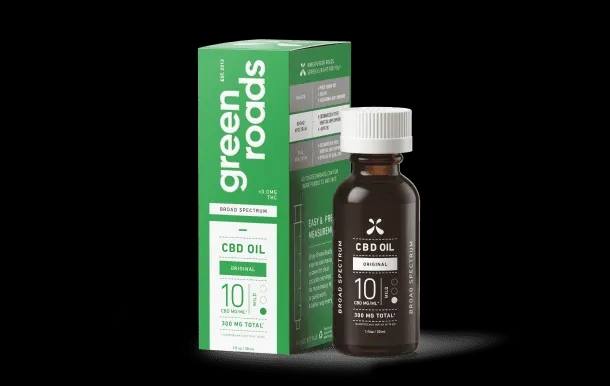 We supply everything from CBD oils, topicals, edibles, capsules, softgels, beverages and bath bombs. Each is created to fit your preferences and needs, such as;
Broad-spectrum CBD products – These products are made with a broad range of cannabinoids and other beneficial compounds found in hemp plants, totaling less than 0.0 mg of THC.
Full-spectrum CBD products– These products are made with the full range of cannabinoids and other beneficial compounds found in hemp plants, and less than 0.3% THC (the federally legal limit).
CBD Isolate products- Made with just CBD, no THC or other hemp cannabinoids.
We also carry the Broad-Spectrum oil line which consists of three flavors of CBD oils. Each flavor offers something different. The Original Blend has mild, natural flavors of plant terpenes and hemp-derived cannabinoid extracts. Apple Kiwi Bliss is a fruit blend that offers wellness through the day and Mint Breeze offers a refreshing cool mint flavor. These flavors have something to offer everyone.
How to Keep Joint Pain Under Control
When your joints and muscles are in pain or overworked, try Green Roads CBD Topicals. Green Roads CBD Muscle & Joint Cream can help you soothe away your pain. There are also Cool relief and Heat relief roll-ons which will help with muscle and joint pain. South Jersey residents can try Green Roads CBD Skin Relief to relieve dry, itchy skin. It comes in a pump bottle to make applying easier.
CBD Softgels, Capsules and Gummies
Whether you require daily wellness, or sleep and relaxation, AABA Family Medical Supply has the CBD products to help. The CBD Sleep capsules with melatonin provide a restful sleep. To relax after a tough day, you can try the CBD Relax Capsules. These feature CBD with GABA and 5-HTP to help you loosen up and unwind after a long day. The CBD Sleep and Relax capsules are also vegan. If you are a fan of gummies, check out the CBD Relax Bears, for a sweet and sour taste or the Sleepy Z's CBD gummies, to help you have a good night's sleep.