Beach Wheelchairs Rentals in Ventnor, New Jersey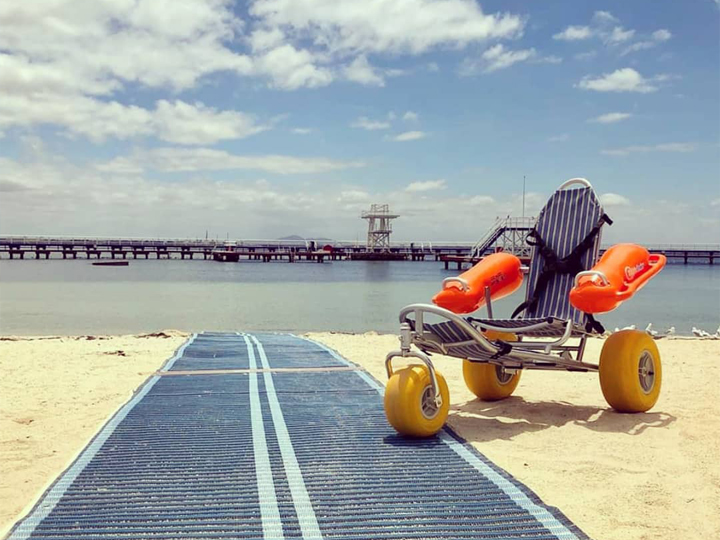 New Jersey is fortunate to have a lot of places that people can go to enjoy a beach and the ocean, including Ventnor, NJ. The downside is if you are in a wheelchair, the beach isn't a place you can do since your wheels easily get buried in the sand. At AABA Family Medical we have a solution for that with our beach wheelchairs.
These beach wheelchairs have large pneumatic wheels that don't sink in the sand but instead float on top of the sand and other terrains, making it possible for users to get out on the beach and enjoy the ocean. Contact us today to learn more about the different models of beach wheelchairs.
Beach Wheelchairs in Ventnor
Not all all-terrain wheelchairs are made the same, nor do they offer several different models to accommodate the different needs of wheelchair users and others. The beach wheelchairs that are made by our partners at Debug Mobility Products utilize a higher grade of stainless steel than the usual "marine grade" stainless steel that is commonly used.
Our fixed-frame beach wheelchair mirrors the standard wheelchair in form but does more in function than a standard wheelchair can do. These beach wheelchairs are also able to use an ADA doorway as well so they aren't limited to only the beach. Other models provide for leg elevation, being able to recline, and even the full chair can tilt on the frame for those needing this kind of chair to address their needs.
All Terrain Wheelchair Rental in Ventnor, NJ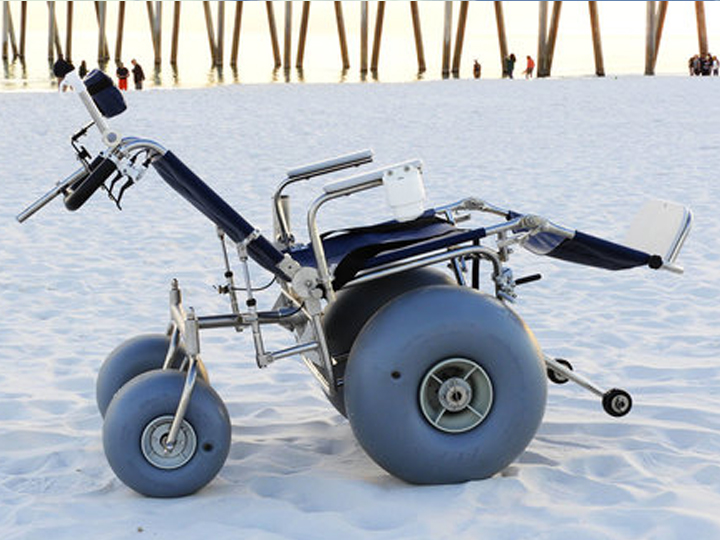 With all of the different models available in the all-terrain beach wheelchair line, we also offer the ability to rent these wonderful units. All-terrain wheelchair rental provides you the opportunity to try them out before you purchase one, or you can rent one for friends or family members who are visiting you so that they can join you on the beach in the sunshine. These all-terrain wheelchairs can take you to the beach, on the boardwalk, on the sidewalk, and more.
AABA Family Medical has helped many people in Ventnor, NJ. S. Bartram Richards, the wife of the secretary-treasurer of the Camden and Atlantic Land Company, suggested the name "Ventnor" for the area then being developed by the company south of Atlantic City, having recently visited the English seaside resort on the Isle of Wight with the same name. The city was formally incorporated by the New Jersey Legislature on March 17, 1903. Contact our team today to find out all about the different beach wheelchairs.