Beach Wheelchairs Rentals in Longport, NJ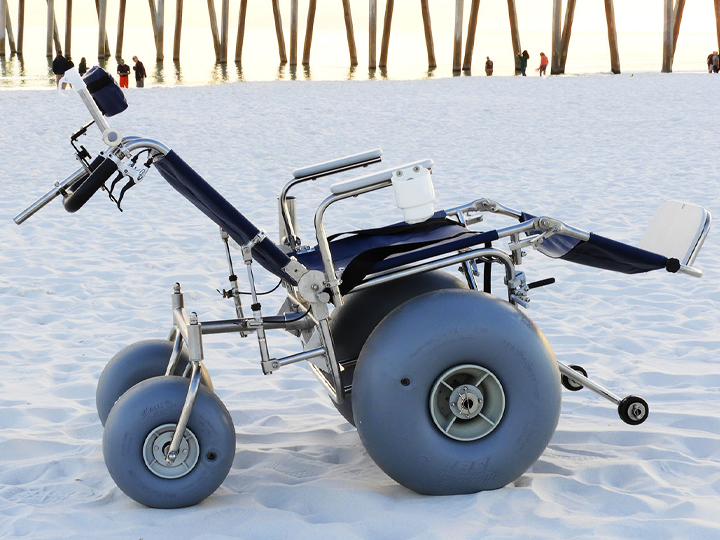 The New Jersey coast is a fun place to be, including Longport, NJ, unless you use a wheelchair. Due to the narrow wheels on most wheelchairs, they dig and sink into the sand rather than riding on top of the sand. At AABA Family Medical we aim to correct this by offering a line of beach wheelchairs.
These beach wheelchairs have large pneumatic wheels that have a lot more surface area and can ride on top of the sand as well as on all terrain. Find out more about the different beach wheelchair designs and options by contacting our team today.
Beach Wheelchairs For Sale And Rent in Longport, NJ
Along the New Jersey coast are miles and miles of beaches. Hundreds of people would like to spend some time on those beaches, but alas their wheelchairs will not allow them to do so. With our beach wheelchairs for sale and beach wheelchair rentals, that is now a thing of the past. Whether you choose the fixed-frame option much like a traditional wheelchair or opt for one of the other models that allow you to recline, full tilt on the frame, or other designs, the beach is no longer just a dream.
Our beach wheelchair rentals provide options for nearly everyone to enjoy more of the great outdoors. From those in traditional wheelchairs to others who need to ensure proper circulation in their bodies, as well as those who have stability issues on the sand and other less firm surfaces, the variety of beach wheelchairs for sale will provide new opportunities on the beach and elsewhere.
All Terrain Wheelchair Rental in Longport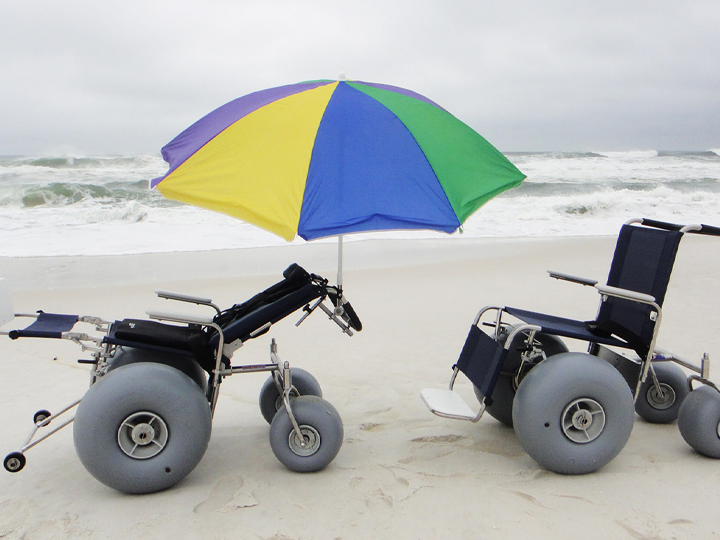 The large pneumatic wheels on the all-terrain beach wheelchairs mean that they can be used in many areas where regular wheelchairs just can't go. It might be walking trails through a park, an open field of flowers, the beach, or any other outdoor location, utilizing our beach wheelchair rentals can stop limiting you and others from taking advantage of many opportunities.
At AABA Family Medical, we help to honor those families and friends that need our extra help. James Long, an absentee owner, purchased a parcel in 1857 that grew over the years as sand accumulated and as the additional property was purchased. Acquired by M. Simpson McCullough in 1882, the community was named Longport in honor of Long. Offering these different beach wheelchairs for sale and rent means enhanced daily living and new opportunities. Contact our team today to learn more.