Stairlift Services, Home Access Ramps & Medical Scooters in Winslow Township, NJ
Stairlifts have assisted thousands of homes across the United States since its invention. C.C. Crispen created the first one for a friend with polio in 1923, but many now use them to travel between floors due to age, injuries, or other medical issues, especially in Winslow Township, NJ. If you're one of many who could use chairlifts or other stairlift services, reach out.
At AABA Family Medical Supply, we aim to help residents stay where they're most comfortable by making their homes more accessible. Therefore, we deliver your chosen lift and begin installation by carefully placing support brackets into your walls for the track. We ensure it's far enough from walls and banisters to prevent damage before installing the chair.
Whether straight or curved, indoor or outdoor, we conduct regular maintenance and necessary chairlift repairs and stairlift repairs year-round.
Home Access Ramps in Winslow Township, New Jersey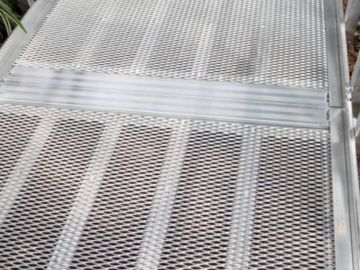 For those who use a cane or have limited mobility, home access ramps in Winslow Township, NJ, save them several minutes in scouring time and keep them from danger. For those who use a wheelchair or scooter, it may be the only thing that allows them access to their abode.
Before installation, we uncover the appropriate ramp for your environment and needs. We observe the space around your home and take measurements to determine the size and location of your new product.
Medical Scooters and Mobility Scooters Services in Winslow Township, NJ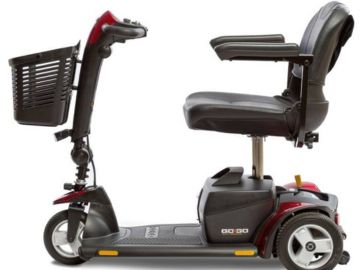 With a ramp, consider purchasing one of our new or used medical scooters or mobility scooters. From lightweight foldable chairs to full-sized ones with a basket and side mirrors for convenience, we have it all. We also carry top brands like Go Chair® and Companion, each with plenty of unique features. With our mobility scooter repairs and other mobility scooter services, like seat and wheel replacements, your mechanism functions longer.
Winslow Township, NJ, is the largest municipality in the area, with 58 square miles of land. Within it are several landmarks to take in, from St. Lucy's Roman Catholic Church and Winslow Community Church to the Pinelands National Reserve. You can also participate in many outdoor activities at the Cedar Brook Hunting and Fishing Club.
We have the most mobility products and White Glove Services that offer free delivery and installation. Contact AABA Family Medical Supply to schedule chairlift, stairlift, or other services in Winslow Township, NJ, today!