A  stair lift  installation is a portable answer to physical weakness. In layman's terms, it works with the transportation of a person up or down a stairway. Assuming that you are a property holder needing transportation between various levels of your home, then, at that point, a stairlift installation could be the response you want. Steps are one of the most slippery and hard-to-explore regions of the home, so a stairlift installation can be a magnificent expansion for some individuals with restricted versatility. 
Let us look at the benefits of installing stairlifts: 
Prevents Injuries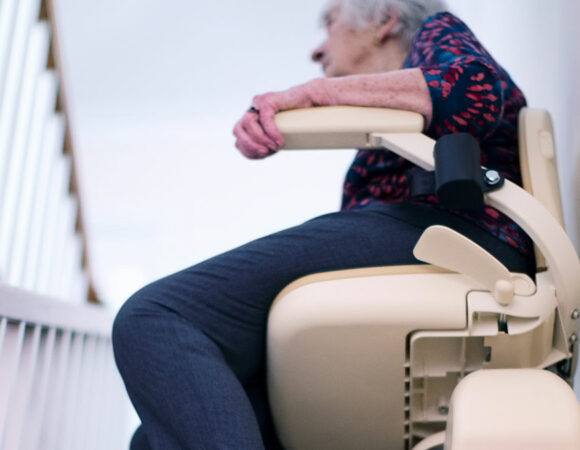 Manual-collapsing rail-for-stairlift eliminates stumbling hazards. Utilizing a stairlift to get from one floor to another decreases the gamble of a physical issue at home as the steps can be one of the major factors that can make anyone having difficulty walking easily tremble. Missing one stage while strolling up or down a flight of stairs can bring about a wrecked hip, leg, or an assortment of other genuine wounds. 
Simple to Use 
Stairlifts are exceptionally simple to work for most clients. To utilize a stairlift, sit on the seat, put on the safety belt, press and hold the rocker switch, that is placed on the armrest of the seat, and eventually, the stairlift will help you in climbing up the stairs. To stop the step lift, discharge the switch and the lift will quit moving.  
To fully comprehend your requirements and design a stairlift solution that is ideal for you, AABA Family Medical skilled technicians will visit your residence to examine the staircase and any other areas of concern. Your customized stairlift will be installed by AABA technicians, allowing you to access previously unreachable floors in your house. Additionally, we offer options for outdoor stairlifts, which our staff can discuss with you. Give us a call if you reside around Ocean City, NJ, Sea Isle City, Cape May Court House, Wildwood, Villas, NJ, and Cape May areas.