Stairlift and Chairlift Repairs, Medical and Mobility Scooter Repair in Deptford, NJ
As you age, you increasingly value your mobility and independence. Like many homeowners in Deptford, NJ, you can't fathom losing your ability to live on your property. At AABA Family Medical Supply, we offer solutions like a chairlift and stairlift service near you. Our stairlift repairs and installations will keep you moving.
We can install, repair, and maintain your lift with financial flexibility. You can also enquire about mobility services beyond chairlift repairs and stairlift repairs. Learn more below.
Medical and Mobility Scooter Repair in Deptford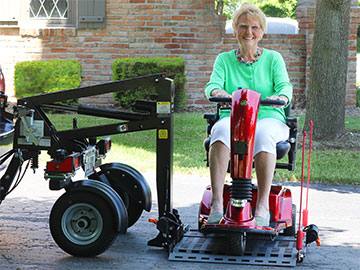 Mobility scooters enhance your ability to traverse just about any flat terrain. Shop a diverse inventory of mobility and medical scooters before requesting delivery through our white-glove mobility scooter service. We pay close attention to your requests and needs as a part of our approach to unmatched customer service.
Medical scooters are a must-have item for you under the following circumstances:
You have a chronic condition that hinders your movement
You recently underwent surgery or other invasive treatment that requires time to heal
You struggle to move around in familiar areas
You have limited assistance, preventing you from moving
A scooter could empower you to better manage your home and independence. If you have a diagnosed medical condition that hinders your mobility, you might have insurance coverage to help pay for your scooter. Otherwise, we offer fair, affordable payment plans for mobility scooter repair, installation, and rental. Our services and products go beyond your new scooter, chairlift, or stairlift in Deptford, NJ.
Home Access Ramps in Deptford, New Jersey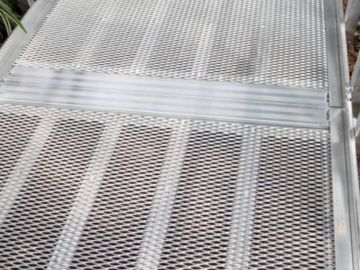 Some people struggle to navigate stairs due to a medical condition or age. This hindrance prevents them from safely leaving or entering their homes without assistance. If you struggle with similar issues, you could benefit from one of our home access ramps.
Our home access ramps enable you to leave and enter your home with ease. They can accommodate walkers, scooters, wheelchairs, and other mobility devices. We also carry portable ramps to empower your on-the-go lifestyle.
Deptford, NJ, possesses rural charm and small-town activities. This township's population enjoys shopping at Deptford Mall, traversing local parks, and feasting at local eateries. Residents of all ages prioritize a busy, community-focused lifestyle.
At AABA Family Medical Supply, we aim to keep people of all ages and abilities mobile through our chairlift repairs, stairlift services, and other mobility services. Contact us to discover how our white-glove service can fortify your independence regardless of your age.