Pride Mobility Scooter in Marlton, NJ, Turnersville, NJ, Ocean View, NJ and Surrounding Areas
5 things to know about pride mobility scooter
Pride Mobility scooters are a popular choice for individuals with mobility challenges who want to maintain their independence and mobility. AABA Family Medical is the name to rely on pride mobility scooter in Marlton, NJ, Turnersville, NJ, Ocean View, NJ, Cherry Hill, NJ, Avalon, NJ, Blackwood, NJ and surrounding regions.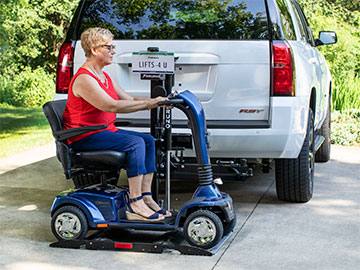 Here are five key things to know about Pride Mobility scooters: 
Reliable Brand: Pride Mobility is a well-established and reputable brand in the mobility industry. They have been producing mobility scooters for over 30 years and have earned a strong reputation for their reliable and high-quality products.

 

Wide Range of Models: Pride offers a diverse range of mobility scooters to cater to various needs and preferences. Their scooters come in different sizes, styles, and feature sets, allowing users to find the one that best suits their specific requirements.

 

Customizable Features: Pride Mobility scooters often come with a variety of customizable features, including adjustable seats, armrests, and tillers, which can enhance comfort and accommodate different body types.

 

Battery Life and Range: Battery life and range are crucial factors to consider when choosing a mobility scooter. Pride Mobility scooters typically offer varying battery capacities and ranges, ensuring users can find a model that fits their lifestyle and travel needs.

 

Indoor and Outdoor Use: Pride scooters are designed to be versatile and adaptable to both indoor and outdoor environments. Some models are more suitable for indoor use due to their compact size and maneuverability, while others are built to handle rougher outdoor terrain and longer distances.

 
As with any mobility device, it's essential to carefully assess your needs and consult with a healthcare professional or mobility specialist to ensure you select the right Pride Mobility scooter that fits your specific requirements. Please call us without hesitating further.