Many portable home ramps have safety features built in, such as a surface that resists slippage, curbs on both sides of the ramp to prevent slippage, and long sizes so you can make sure your incline isn't too steep. The next big things are portable ramps. These portable home ramps are affordable, much simpler to erect, extremely adaptable, and provide numerous advantages to the user. If you need a ramp for your commercial property, a recreational ramp, or if you do have mobility issues, portable home ramps are a great choice. 
Let us look at the benefits of using portable home ramps: 
Ease of Use 
The fact that portable ramps can be added to any home, building, or access point makes them simple to use. They can be moved and adjusted as needed, and they can be used to get into buildings for people who are disabled or impaired in some way. They can also make it easy to move for people who need help loading or unloading heavy or bulky items.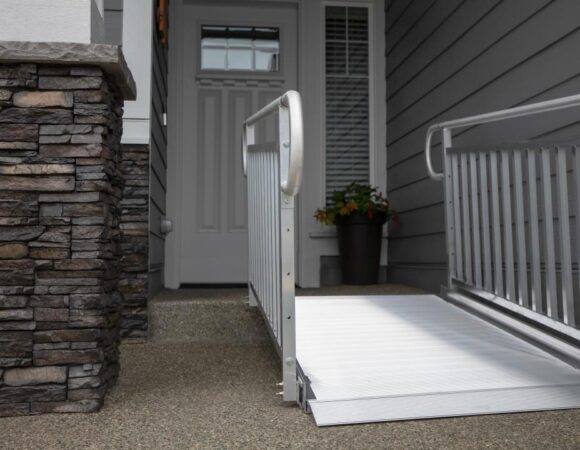 Durability  
Portable ramps are designed to withstand repeated setup, pick-up, and storage. They can also withstand the rigors of this type of use. They are made to carry a lot of weight, so they make it easier to get where you need to go.  
Numerous Uses  
This kind of ramp can be used to move heavy or bulky items you've moved around, get lawnmowers and other items into different spaces, and load and unload recreational vehicles into trucks. They are also useful for deliveries, warehouses, construction sites, and other locations. 
AABA Family Medical have a wide range of styles and sizes to meet your requirements, so you can choose from a portable, folding ramp that is easy to transport or a sturdy, one-piece ramp with handrail options that gives you more permanent access to your home. Contact us if you are from Blackwood, NJ, Cherry Hill, NJ, Marlton, NJ, Turnersville, NJ, Vineland, NJ, Ocean City, and NJ areas.