There are a near-infinite number of reasons why you might need to use a mobility scooter, but regardless of the reason, using one will make your life better. The lives of people with mobility issues have been transformed by mobility scooters. In terms of how it works, this mobility aid is similar to a wheelchair. However, because it is motorized or powered, it is easier for people with mobility issues to use. 
Let us look at the benefits of using mobility scooters: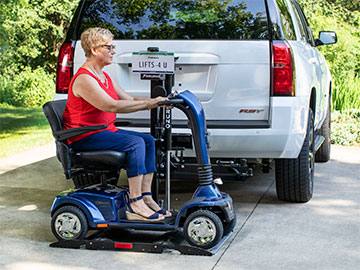 Independence  
A mobility scooter's ease of use means that you can move around on your own with little assistance, which is another advantage. You can get out and about, something that some people don't feel confident doing on their own, with the help of a mobility scooter. 
Injury Prevention  
Mobility scooters are simple to operate and easy to control. You can unwind and head to your destination once you've settled in, reducing your risk of injury from over-excursion and the general hustle and bustle of life. 
Comfort  
Queues and crowds can be exhausting, and those who have limited mobility may end up in pain as a result. With a mobility scooter, you can rest assured that you will always be safe. 
Our premium White Glove Service is available when you buy a mobility scooter, medical scooter, or power wheelchair from AABA Family Medical Supply. When you buy from us, AABA will deliver and set up to most places in South Jersey. White Glove Service is something that many other businesses charge extra for, but we include it in our package for all of our customers. Visit the showroom at AABA Medical Supply whenever you require wheelchairs or scooters. Contact us if you reside around Wildwood, Ocean City, NJ, Sea Isle City, Williamstown, NJ, Cape May Court House, and Vineland, NJ areas.