Mobility Scooters, Home Access Ramps, Chairlifts, and Stairlift Repair in Blackwood, New Jersey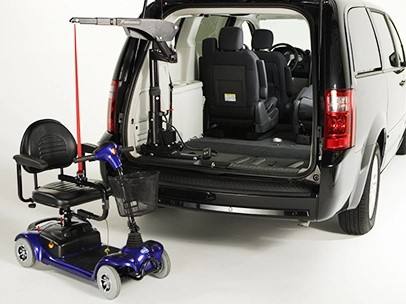 AABA Family Medical Supply provides Blackwood, NJ, residents with top-quality mobility scooters, chairlifts, and stairlift repair. Accessing every part of your home should be easy. That's why our trained team offers services to create the most suitable environment for you and your family members.
Whether you need a lift chair, vertical platform lift, or reliable chairlift service, AABA Family Medical Supply can help. Get in touch with us today to schedule your consultation in Blackwood, New Jersey.
Stairlift Installation and Service Options in Blackwood, New Jersey
Will stairlift installation in your home make things simpler? Reach out to AABA Family Medical Supply for quality stairlift installation services and plenty of other mobility solutions.
Our skilled and experienced technicians will come to your property to assess the staircase and other areas of concern.
When we understand your needs, we will customize a unique solution for your situation.
We also offer reliable stairlift repair and maintenance services so that you can continue to enjoy access to all areas of your home.
Do you have a used stairlift in need of service? Reach out to our New Jersey team today.
Heavy-Duty Mobility Scooters and More—Blackwood, New Jersey
The experienced professionals at AABA Family Medical Supply readily provide professional mobility scooter service in Blackwood, NJ. Our team understands how vital it is to keep medical mobility scooters in proper working order. We offer solutions that will promptly address any issue your scooter develops, including the following:
Updating the armrests
Replacing the wheels
Servicing the scooter's motor and more
Top-Quality Ramps and Vertical Platform Lifts for Blackwood, New Jersey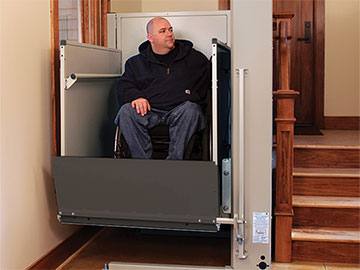 Residents who need additional assistance accessing their homes can benefit greatly from our vertical platform lifts and home access ramps. These services aim to provide mobility solutions that go a long way in helping you enter and exit your home and navigate it easily.
For example, our platform lifts feature a design that allows them to offer reliable solutions regardless of weight capacity. They are ideal for both indoor and outdoor use, with a lifting height of up to 14 ft.
Contact AABA Family Medical Supply today for high-quality mobility services, including an accessible lift chair, stairlift, or used chairlift solutions in Blackwood, NJ.
As part of Camden County, Blackwood, NJ, is a census-designated place and unincorporated community. This small community was initially known as Blackwoodtown before it developed into a local government and transportation center. Today, it is home to Camden County College's main campus and continues to grow.