5 benefits of using mobility scooter service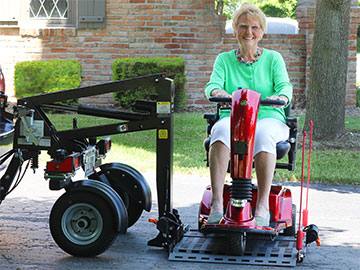 Using a mobility scooter service can offer several benefits, especially for individuals with mobility challenges.  AABA Family Medical provides mobility scooter service in Somers Point, NJ, Hammonton, NJ, Absecon, NJ, Brigantine, NJ, Avalon, NJ, Cape May Court House and surrounding regions. Here are five advantages of using such a service: 
Increased Mobility and Independence: Mobility scooters provide individuals with limited mobility the ability to move around more freely. They can navigate sidewalks, stores, and other public spaces independently, which can significantly enhance their quality of life and reduce dependency on others.

 

Accessibility: Mobility scooter services are often available in various public places, such as airports, shopping centers, and tourist attractions. This accessibility makes it easier for individuals with mobility issues to participate in various activities and travel with ease.

 

Convenience: Renting or using a mobility scooter service is often more convenient than owning and maintaining one's scooter. Users can pick up and drop off the scooter as needed, eliminating the need for storage, charging, and repairs.

 

Cost-Effective: Purchasing a mobility scooter can be expensive, and it may not be a practical investment for individuals who only need one occasionally. Mobility scooter services offer a cost-effective alternative, allowing users to pay only when they need the scooter.

 

Improved Quality of Life: The ability to move around independently and participate in social activities, travel, and daily errands can have a profound impact on an individual's overall well-being. Mobility scooter services contribute to an improved quality of life by promoting social engagement and reducing isolation.

 
It's important to note that the availability and features of mobility scooter services can vary by location, so users should research and inquire about specific services in their area to determine the full range of benefits they offer. 
Please call us without any hesitation.  You can also drop us an email.