Chairlift & Stairlift Repairs and Home Access Ramps in Glassboro, New Jersey
From disabilities and injuries to aging, many factors leave Glassboro, NJ, household residents at the mercy of their stairs. These individuals may no longer scale stories, which makes reaching the second-floor bedroom or bathroom difficult. However, by installing one mechanism, chairlift, and stairlift services can make all parts of the home as accessible as they used to be.
At AABA Family Medical Supply, we supply all types of lifts. Choose from one of the many in our inventory that spans one or more staircases, or allow us to customize one for your unique house layout. We also conduct regular maintenance alongside stairlift repairs and chairlift repairs, which include wiping the tracks, adjusting the speed, and repairing the motor to prevent pausing and breakdowns.
Home Access Ramps in Glassboro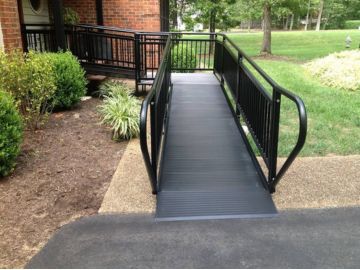 Sometimes, it's about more than just getting around your home. When passing into or out of an exterior entryway, the two steps to the ground or up to the door can seem like a steep mountain. Rather than risk a fall, consider a home access ramp that an expert technician can place around your Glassboro, NJ, home after a quick inspection.
Using ADA guidelines, our specialized team will determine the most accessible place to put your permanent ramp while considering slope, length, and width. However, if you don't want your ramp to take up space or you would like to move it to different locations rather than pay for multiple products and installations around your home, consider a portable one.
Medical and Mobility Scooters in Glassboro, NJ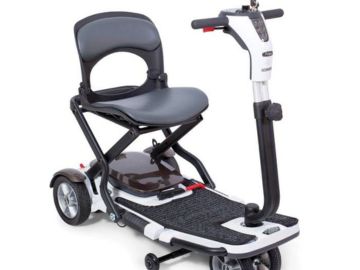 From the moment you realize you need a scooter to get around, we'll be there. We have it all in our inventory, from three-wheel and four-wheel full-sized mobility scooters to foldable heavy-duty medical scooters.
With one call, you'll receive our White Glove Service, where we hand deliver your chosen machine and set it up in your home. You'll also have access to other mobility scooter services like maintenance, mobility scooter repairs, and part replacements.
While we're the city's top medical supplier, Glassboro has a long industrial history. Many glass companies since 1779, including Harmony Glass Works, Owens Bottle Company, and Heston-Carpenter Glass Works, created our thriving economy. Now, according to Best Places, educational services, healthcare, social assistance, and retail trade are the biggest occupations.  If you require chairlift or stairlift assistance in Glassboro, NJ, or surrounding areas, contact our experienced team at AABA Family Medical Supply. We'll provide free delivery and setup!