Beach Wheelchairs Rentals in Stone Harbor, New Jersey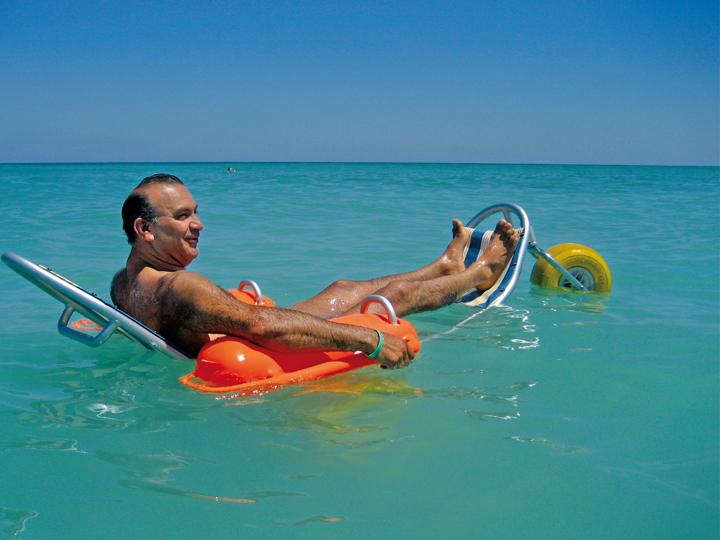 Stone Harbor, NJ is built on a beach, so it's no wonder that when people come here they intend to spend at least some of their time near the ocean and taking in the sun. Unfortunately, if you happen to be in a wheelchair for any reason, you will not be able to enjoy the sand as your wheelchair will sink in.
There is now a great solution with the beach wheelchair, and our team at AABA Family Medical has several different designs that should fit your needs. These beach wheelchairs ride on the surface of the sand without digging in so you can finally get out on the beach with your friends and family. Contact us today to learn more about your new beach wheelchair.
Beach Wheelchairs in Stone Harbor, NJ
We have partnered with a great company in Debug Mobility Products that make these beach wheelchairs. These are made with a higher grade stainless steel than the usual "marine grade" stainless steel that so many others use. This means your beach wheelchair will last longer and give you years of use in a variety of settings. They also feature pneumatic tires that provide a lot more surface to grip the ground or other surfaces, and this allows it to ride on top of the sand and other terrains easily.
These beach wheelchairs are more than just for those who use a wheelchair. People who have stability issues will find this a welcome alternative to trying to walk in the sand which easily gives and can cause stumbling and falls. Others who only use a wheelchair or power chair occasionally will also find beach wheelchairs a great alternative. They allow the whole group to enjoy the sand, sun, and surf.
All-Terrain Beach Wheelchair Rental in Stone Harbor, NJ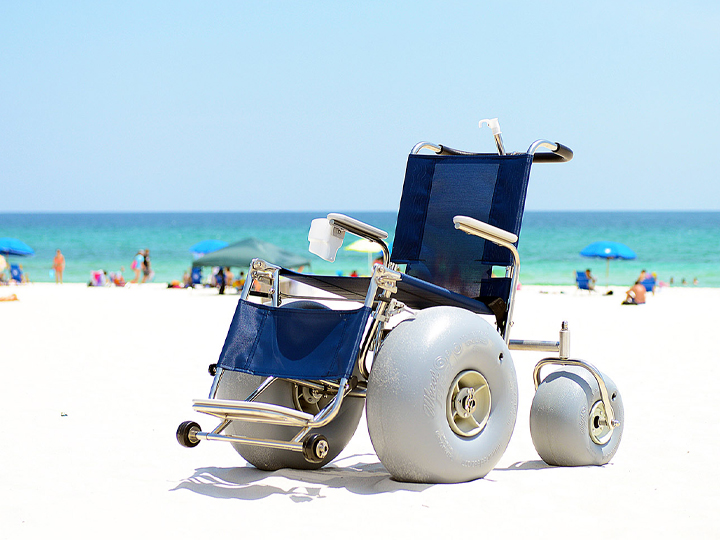 While many will decide that owning one of these beach wheelchairs is a worthwhile investment, not everyone will want to do so. This is why we also feature our all-terrain beach wheelchair rentals that allow you to use one of these devices for the day or several days. This is the perfect answer for those who are visiting Stone Harbor, NJ, or for those who aren't sure if they want to own one but still want to try it out.
AABA Family Medical is a family-run business that works to help families with mobility issues. The borough is said to be named after an English sea captain named Stone who sought shelter from a storm in the area. The community was marketed to wealthy residents of Philadelphia seeking a resort destination for a second home. Whether you have a permanent place here or are just visiting, we can show you the benefits of our beach wheelchairs. Contact us today to learn more.