Beach Wheelchairs Rentals in Margate City, NJ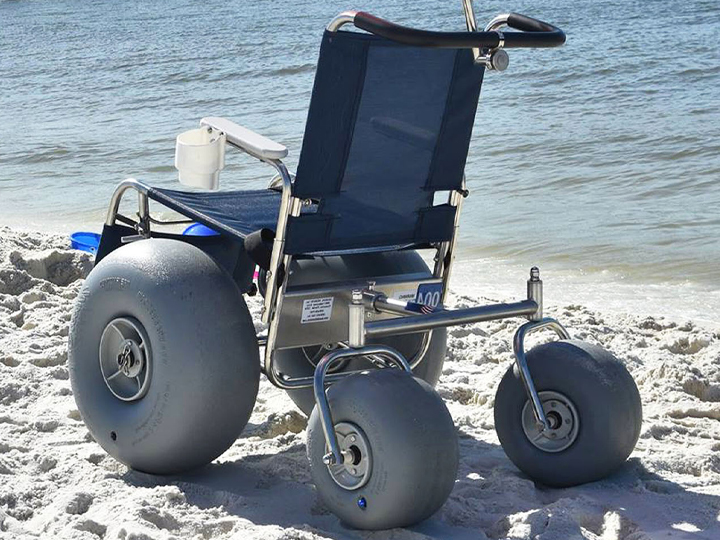 When you are near a beach in Margate City, NJ it is natural to want to spend at least a little time enjoying the sand, the sun, and the sound of the ocean. But if you are in a wheelchair, and will only get you stuck and that's not fun. At AABA Family Medical we understand the frustration, which is why we now feature beach wheelchairs from our partners at Debug Mobility Products. They offer several different models for their beach wheelchairs and all of them will allow users to be able to get out on the sand and enjoy the outdoors with sunshine and more.
Contact us today to learn more about the options with our beach wheelchairs.
All-Terrain Wheelchair Rental in Margate City, New Jersey
One of the great options that we feature is the ability to rent these all-terrain beach wheelchairs. This is a perfect solution that allows visitors to the area to be able to join the rest of the party as they go to the beach and enjoy the sand and sun. This also is a great way for those that live and work in Margate City, NJ to try out the beach wheelchairs before they purchase one of their own.
Our all-terrain beach wheelchair rentals will open your eyes to what is now possible. With the large pneumatic wheels on these beach wheelchairs, you will understand why they are growing in popularity and are making things more accessible to everyone regardless of their health. Even people who aren't in a wheelchair but have mobility issues will be overjoyed at the prospect of joining the rest of the gang on the beach.
Beach Wheelchairs in Margate City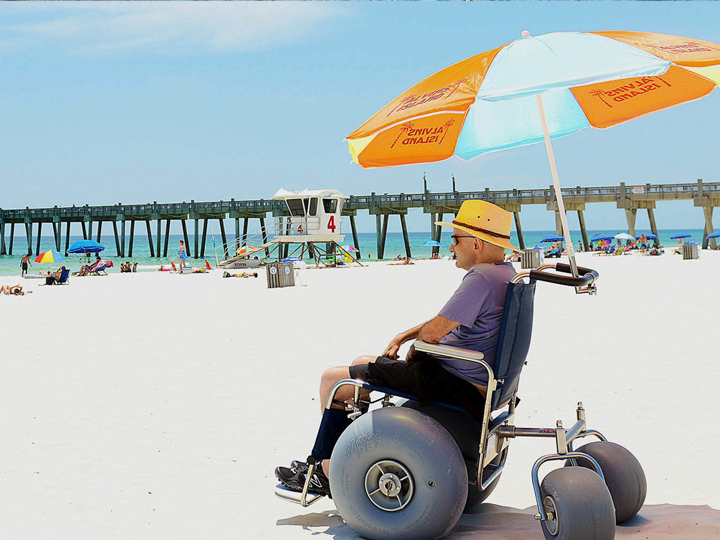 The beach wheelchairs that we carry are all made with high-quality components. The frames are made from a higher grade stainless steel than the normal "marine grade" stainless steel used in other designs. The pneumatic wheels are designed to help the wheelchair "float" over the sand rather than digging in and getting stuck because of too little surface area. Whether you want to get one for yourself or you have a family member that can benefit the beach wheelchair options will help enhance lives.
AABA Family Medical doesn't want you to feel like you are on an island. The city is located on Absecon Island, which stretches for 8.1 miles and is also home to Atlantic City and Ventnor City to the northeast, and Longport to the southwest. The city stretches about eight blocks from the Atlantic Ocean to the bay at most points in town. When you are ready to experience your beach wheelchair in Margate City, NJ give our team a call.