Beach Wheelchairs Rentals in Atlantic City, NJ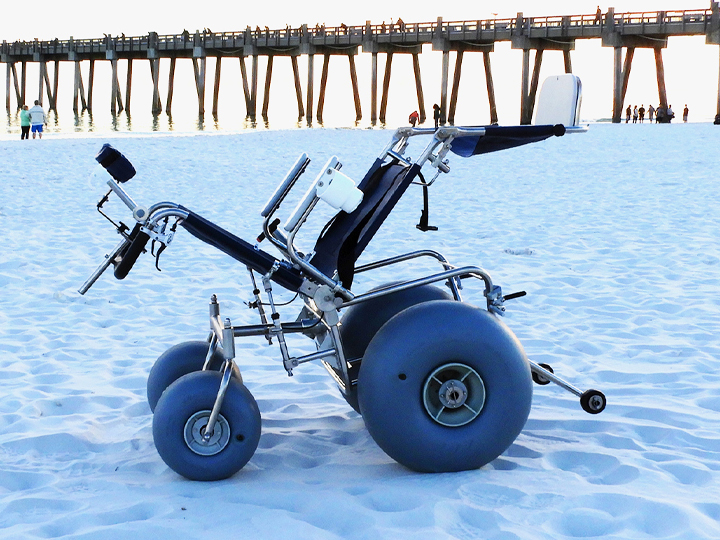 There are a lot of places that you can go in Atlantic City, NJ in a wheelchair, but unless you have a beach wheelchair you won't be able to enjoy the seashore except on a sidewalk or boardwalk. At AABA Family Medical we think that's a shame because being close to the ocean is wonderful, and that's why we offer both beach wheelchairs for sale as well as beach wheelchair rentals.
With the large pneumatic wheels, you can easily move over the sand to enjoy the sunshine as well as the ocean. Contact us today to learn more about the different beach wheelchairs available.
Beach Wheelchairs in Atlantic City, NJ
We have partnered with Debug Mobility Products to offer a range of different beach wheelchairs to accommodate as many people as possible. The fixed-frame all-terrain beach wheelchair is the base model that replicates the standard wheelchair that many people use. This makes it easy to understand and use to enjoy the outdoors even more.
Other models of the beach wheelchair feature an elevating leg rest which is ideal for those who have circulatory issues or who enjoy a bit more of a relaxing seat. There are fully reclining models as well as models that fully tilt on the frame for those requiring pressure relief or other issues with regulating blood pressure.
All Terrain Wheelchair Rental in Atlantic City, New Jersey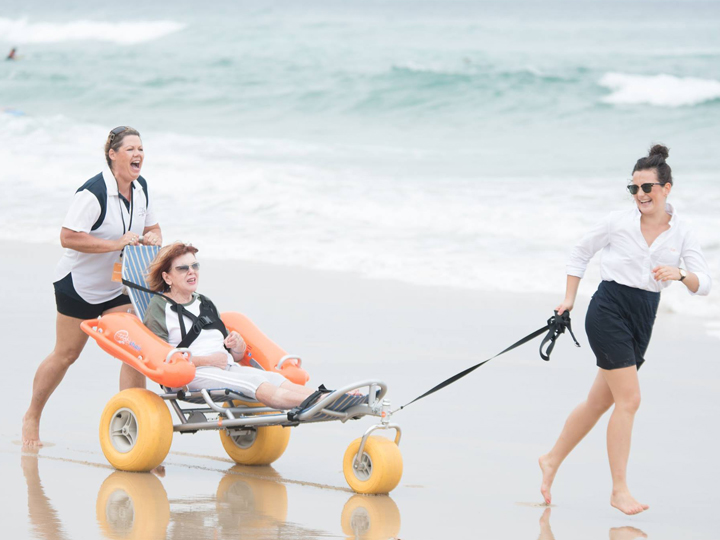 Many people who come to Atlantic City, New Jersey don't live on or near a beach area, so for them, a purchase of one of the beach wheelchairs isn't a good investment. This is why we also offer all-terrain wheelchair rentals. With these rentals, you can either figure out if you want to purchase one of the beach wheelchairs or they can be used for those who are vacationing in the area. Either way, all-terrain beach wheelchair rentals are a perfect option to explore the nearby beaches and ocean.
AABA Family Medical is your local resource for mobility devices like the beach wheelchair. Atlantic City inspired the U.S. version of the board game Monopoly, which uses various Atlantic City street names and destinations in the game. Since 1921, Atlantic City has also been the home of the Miss America pageant. The first boardwalk was built in 1870 along a portion of the beach to help hotel owners keep sand out of their lobbies. With our beach wheelchairs, you will no longer need to worry about sand. Contact us today to learn more.